Drug trafficking is a serious threat to the peace and stability of any country hence various security agencies have prescribed tougher punishment for those who are found culpable. Barons who conduct this illicit business are believed to be worth millions of dollars making them rich enough to eliminate anyone who stands in their way.A young Congolese man is reported dead this morning at Indian Airport after the man arrived at the New Delhi international airport. Investigations conducted revealed that Alberto Matando concealed cocaine within his stomach which burst.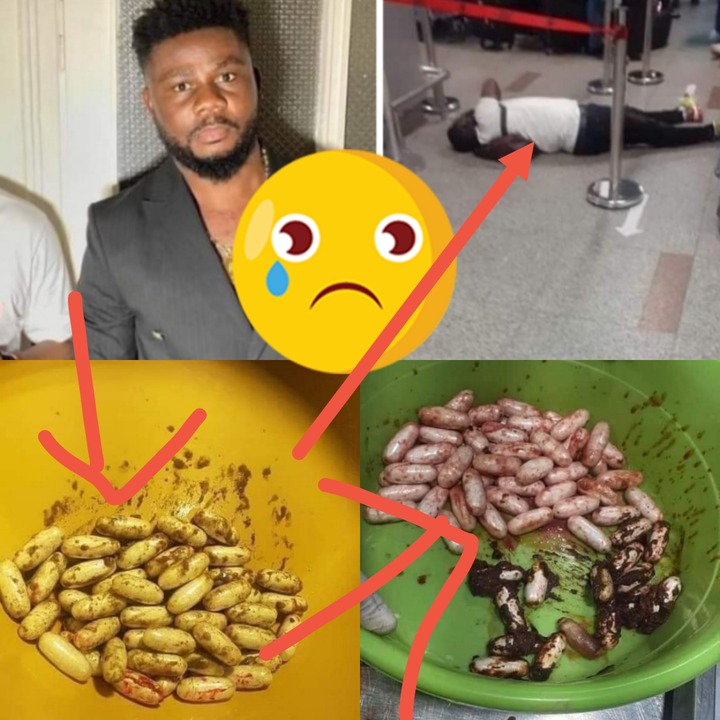 The news was made available by progressive news on their social media page and photos of the drugs were shown. Drug trafficking in recent times at airports continues to rise and unsuspecting persons become victims.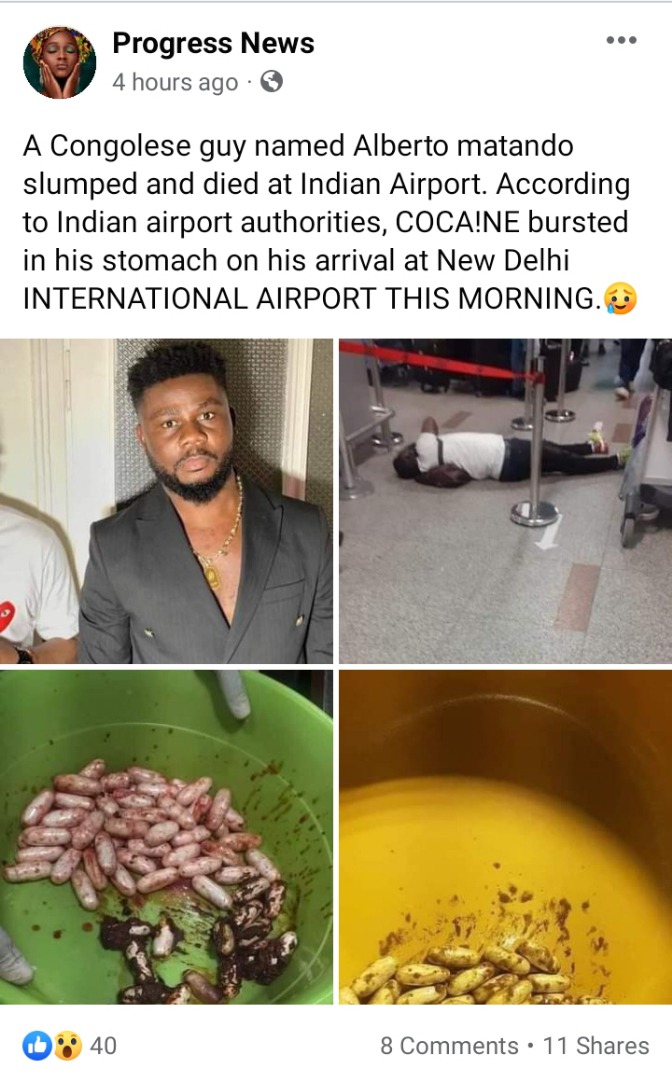 Authorities are clearly in the known tactics used by smugglers trying to outsmart them. However, they rather end up arrested or dead in the process. It has been advised that individuals become wary of people who require their assistance carrying any form of luggage.