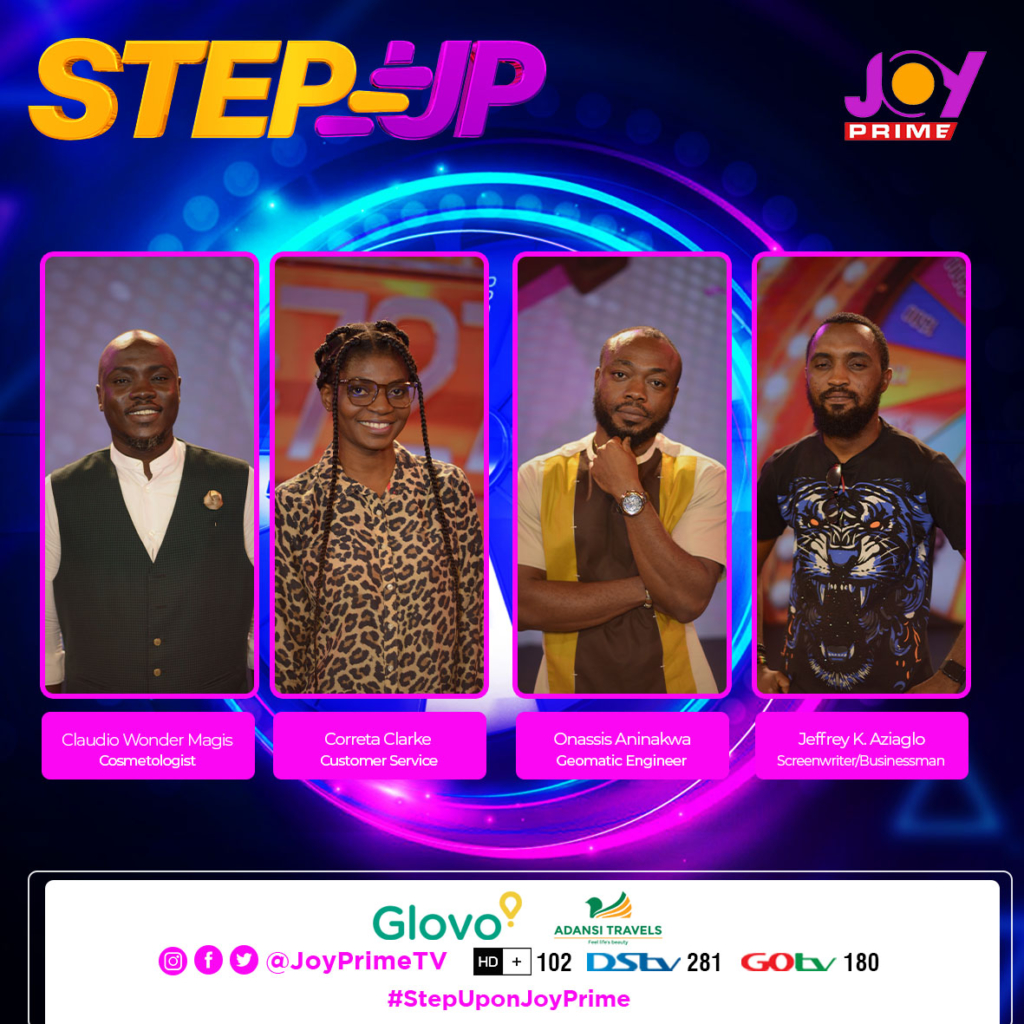 The biggest game show in Ghana, Step Up, is up once again on Joy Prime – the channel with the ultimate experience.
Four contestants are up for the challenge tonight – answer 12 questions to hit the jackpot and walk away with a GHS5,600 cash prize as well as an all-expense trip to Dubai.
Cosmetologist, Claudio Wonder Magis, Geomatic Engineer, Onassis Aninakwa, Screenwriter, Jeffrey K. Aziaglo, and Customer Service Representative, Correta Clarke, are poised to make history by correctly answering all questions.
The Step Up Game Show is produced by Joy Prime and supported by Glovo – order anything, we deliver in minutes, and Adansi Travel – feel life's beauty.
Watch Episode 7 below: