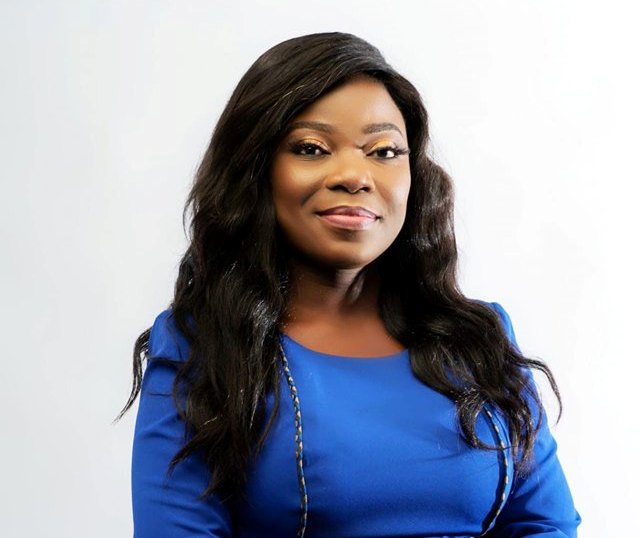 Afia Pokua, commonly known as Vim Lady, a multi-award-winning journalist, expressed amazement at the dismissal of Professor Kwasi Opoku-Amankwa, the head of the Ghana Education Service.
On behalf of Nana Akuffo Addo, the Secretary to the President, Nana Bediatuo Asante, sent a letter to the Director General of the Ghana Education Service (GES) in the wee hours of yesterday.
Part of the letter dated Monday, October 17, 2022 "Accordingly, the President of the Republic has instructed that your secondment be terminated forthwith, and you are directed to return to your position at the Kwame Nkrumah University of Science and Technology.
The Ministry of Education told the Office of the President in the letter that the circumstances that called for Prof. Opoku-talents Amankwa's and knowledge no longer exist.
Professor Kwasi Opoku has been made the lamb sacrifice, according to Afia Pokua, who was responding to the departure of the head of the education service.
She said, "those who are messing up this country are sitting comfortably but you choose to sacrifice an innocent man. Eiiii. God has seen us all", she wrote on her Facebook page.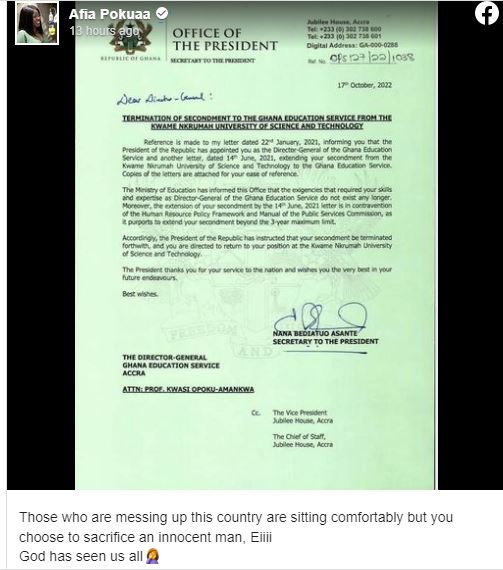 nsemkeka.com