Joy Prime's kids' cookery reality TV show, Big Chef, is getting more exciting every week as contestants keep exploring different recipes in the kitchen.
Every week comes with a task, and in the last episode, contestants were challenged to prepare any type of chicken meal.
Laura Nyarko emerged the 'Chef of the Week' for third time since the beginning of the show.
The task of the day was announced by the regular judge, Chef Kofi Agyekum. Contestants were given 30 minutes to prepare and serve their dishes.
Some dishes presented were; cheezy chicken pasta, sweet and sour chicken sauce, chicken 'mpotompoto', pineapple assorted chicken and spicy indomie chicken ramen, amongst others.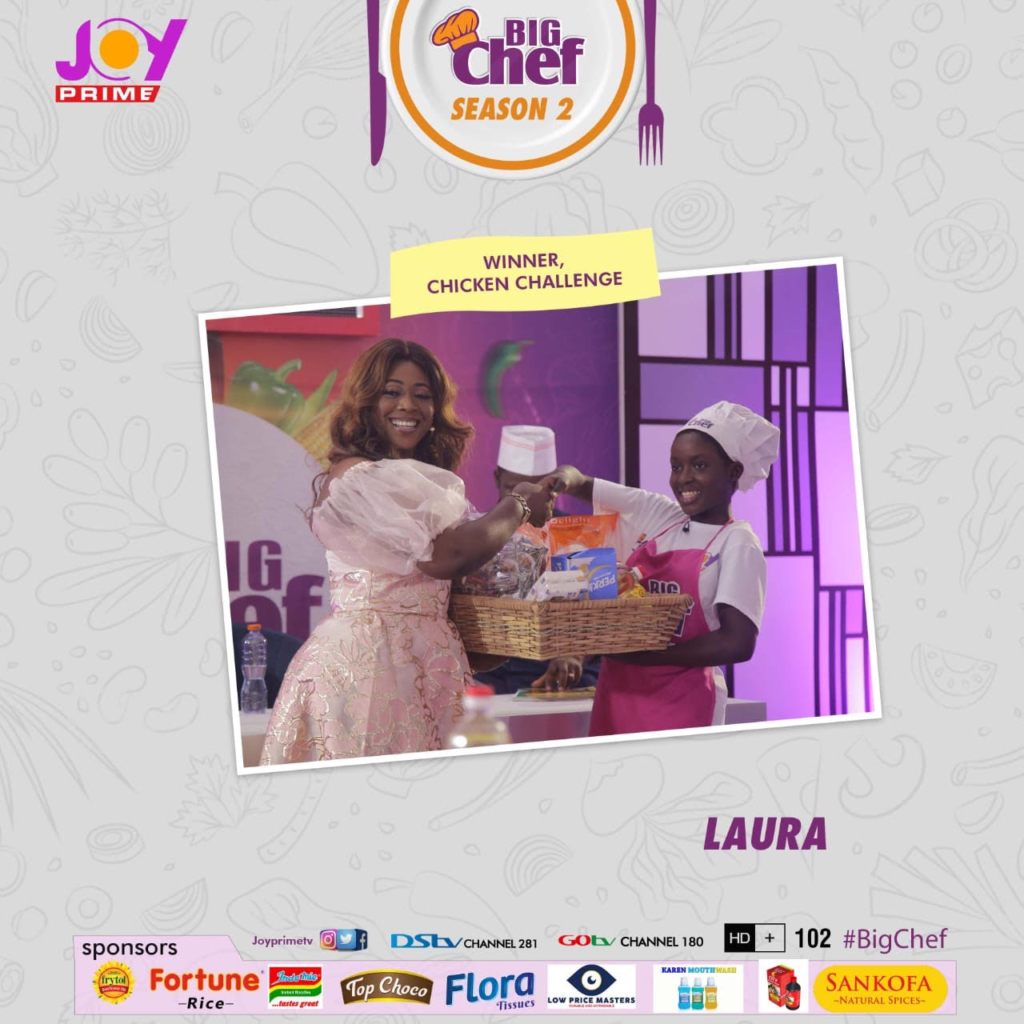 After assessment by the judges, the sweet and sour chicken sauce was declared as the well garnished and most tasty chicken meal, making Laura Nyarko, winner of the week's challenge.
Host of Prime Morning, Roselyn Felli, and Chef Sam were the guest judges on the show.
They gave their expectations at the start of the show and later expressed their amusement.
The season began with 14 contestants but has eight left, and only six will make it to the grand finale.
Watch Big Chef every Sunday at 5:00pm with host Michelle Agyekum on Joy Prime.
Big Chef is sponsored by Fortune rice, Frytol sunflower oil, Indomie, Top Choco, Flora Tissues, Low Price Masters, Perk Biscuits, Sankofa Natural Spices, and City Blood Tonic.