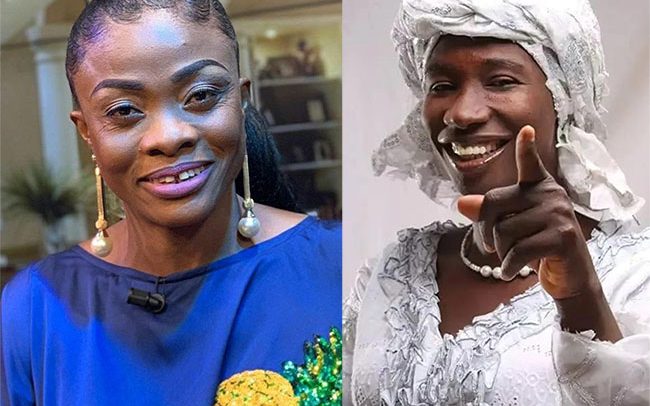 Gospel musician, Evangelist Diana Asamoah did not feel the need to retract an earlier remark she made regarding her colleague, Cecilia Marfo.
The gospel singer said that her Cecilia Marfo was a newborn Christian in January 2021.
When the topic of Cecilia's dispute with Joyce Blessing—in which she pulled a microphone away from the performer of "Adam Nana"—arose, she said this.
When Cecilia Marfo pulls that crap on others, evangelist Asamoah implores them to slap her.
The singer of "Onyame Ba" claimed in an interview with ZionFelix that she owes Cecilia Marfo no apologies, a year and a few months after her comments.
She claimed that since she was also a new believer in Christ, informing Madam Marfo that she was a baby in Christ was appropriate.
She quickly added that Cecilia Marfo has now grown in Christ. Diana Asamoah also clarified that the slap she talked about was a physical deliverance.
The popular Gospel musician made this statement when asked about Cecilia Marfo being part of the performers for her Abba Father event which will come off on November 13, 2022.
There is more to watch in the interview below.
nsemkeka.com