It was meant to be a humble session of freestyle submissions but this rapper came out swinging.
M.anifest had launched a challenge to give upcoming acts the chance to project their craft at his upcoming Manifestivities Concert in December.
Got melodies or bars? #Duet with me on this #GenNext open verse. Winner will be paid to perform @ #manifestivities22 on Dec 18🚀

Tag me & hashtag #MyCleanAndPure #manifestivities22. Submit your entry by Nov 20th. pic.twitter.com/nT3Lsbo7uG

— M.anifest – Madina to the Universe (@manifestive) November 13, 2022
The criteria is simple, a creative remix of his 'Clean and Pure' hit off his 'Madina To The Universe' album featuring Pato Ranking.
Many came through with their renditions attached to the duet template provided by M.anifest and punctuated Pato's hook.
However, rapper cum pharmacist KooKusi seemed to have misread the job description and presented what many Twitter users say was a little more than his CV.
His video submission has garnered over 25,300 views and +1,700 retweets on the microblogging platform and counting.
Reflect, write, record, shoot your own video, animate lyrics in post-production yourself, and get the hardest step was the patience part😂
Couldn't wait kakra mpo .
With your retweet i might make the cut nti yɛ me show wai 🤲🏾#MyCleanAndPure #manifestivities22 pic.twitter.com/UxYMBTQOA3

— #5foot3 (@Kookusi_Jnr) November 15, 2022
The chorus remains the same, that the challenge which had been scheduled to end on November 20 can take an early culmination as the 26-year-old rapper had crashed the party.
But don't take my word for it, listen to what social media has been saying.
Stop the count. End the contest. Ate with both hands. @manifestive it's over!

— GUYEST (@YungPabiMusic) November 16, 2022
VERY impressive🚀#MyCleanAndPure https://t.co/AWy9vK0HSc

— M.anifest – Madina to the Universe (@manifestive) November 15, 2022
Charle, I know say you really dey barb this rap thing. I know say you be genius for the beats top. But you keep on amazing me every single time you release/do something new.. Whaaaat!!! https://t.co/PkBvtP5d5q

— Kofi Manu #5foot3 Track 4 1:34 (@K_AyJay) November 15, 2022
Once again, do not take my word for it but take a stroll through this breakdown of the freestyle.
An influential vlogger, Headless YouTuber was pricked by the video and set out to decipher the lyrics.
From my perspective, Headless did a yeoman's job digging into the bars.
However, here are a few more things that may not readily jump at listeners.
For the record, I'm no medical professional but this may get a bit technical at a point.
Let us take some of the bars one line at a time.
/Born to be over the base (bass), born to be lead
          1. Base- bottom, or last position, Lead-first position
          2. Bass-voice tone , lead-voice tone
          3. Bass-guitar, lead guitar
/Born in the milkiest way, born to be peak
          1.       The Milky Way is the galaxy, a galaxy of stars he was born in and it is all the way up in the stratosphere beyond the earth. KooKusi says he was born among stars to be a star above and beyond.
          2.       Peak milk, is a popular milk brand
'Born to be top of the game' establishes the connection with being at the peak.
'Born to be paving the way' also takes uhs back to the point of being in the lead.
/Born to resist …bad blood under high pressure flowing in vain (vein)
Temple of God, I was built with a plumbing of grace"
Here's where things get even more interesting. This set of lyrics manifests in four different sectors ranging from biology, social, religion and architecture.
Biology
Blood flows through veins, but a high pressure of flow can burst open a vessel.
The 'vein' in question is the vein on the temples of the head.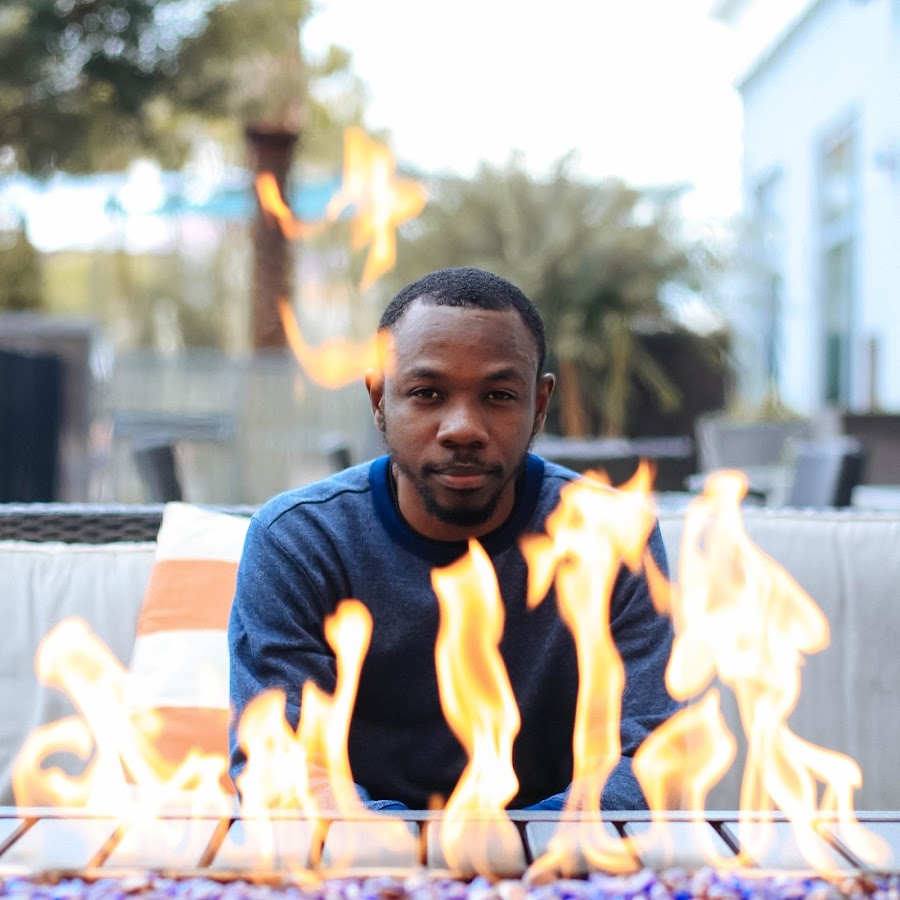 Social
Bad blood is bad energy/beef, and it flows for nothing, it flows in vain. It achieves nothing.
Religion
The musician sees his body as the temple of God, and one that God built with the grace to withstand bad blood.
Architecture
Temple is a building. So if he is the temple, it means he was built… built with the plumbing of grace.
Plumbing
1. It is an integral part of buildings that are not usually seen.
2. Blood vessels (as mentioned earlier, veins) are likened to pipelines
Generally, it is a fascinating quintuple entendre.
/Kofi I'm tryna make waves with… oil on my head,
let the heavenly sheriff guide and protect me from the atamfo
Makes waves
          1.       Trying to create an impression in his career
          2.       Make waves in his hair (style
Oil in my head
          1.       Said in reference to Black Sherif's song oil in my head. The heavenly sheriff referenced here is God and his host of angels that protect man (just as cops do)
          2.       Biblical representation of the anointing of a king as a mark of God's selection and protection
          3.       Wave creams are made of oils
/Wɔ frɛɛ  me wɔ dan mu but Asante, mante
(Not a pun) Enemies called him in his room but because of God's protection he didn't even hear them
/They're fishing out men from the fante fante
His enemies are predators acting as fishermen, finding men/people to prey on
This line is also inspired by the biblical reference "fishers on men" but has been flipped in the favor of the rapper's enemies to have a negative connotation.
Fante fante: It is a dish made predominantly of fish, being likened to a world full of people that can be picked, preyed on, and destroyed by the enemy.
/Nothing them go tell me go fit vanquish the light and I dey wonder if a journey to the west can, Ye (Kanye)
Journey To The West
          1.       The west is where the sun sets, so if there is, as unlikely as it is, any potential for his light to go dim it probably will happen when he journeys west, he's just wondering if that's a possibility.
          2.       The 1980s TV show, Journey To The West is an extended account of the legendary pilgrimage of the Tang dynasty Buddhist monk Xuanzang, who traveled to the "Western Regions" (Central Asia and India) to obtain Buddhist sacred texts (sūtras) and returned after many trials and much suffering (reference Wikipedia).
The artiste wonders if the suffering from joining such a pilgrimage will dim his light.
Our season finale is here: We're ending Season 2 with "That deep 🇬🇭Ghanaian music you never heard – A KooKusi Special" about @Kookusi_Jnr's #5Foot3 EP.
😘We're back in soon with more from hosts, @ItzNassy & @TheKennethDarko.

Listen here: https://t.co/YhYaKIkoCJ pic.twitter.com/l44eDWjpCA

— Millennial Street Podcast (@MillenialStreet) June 20, 2022
/…..to the WEST CAN, Ye (Kanye) though I walk through the valley of the shadow of skin pain.
He plays with words to form Kanye West, whose lights are currently being dimmed and is being cancelled for his Anti-Semitic comments.
But in spite of his journey through the valley of the shadow of hate, is still thriving
Skin pain
          1.       Emotional pain his enemies are suffering from induced by hate
          2.       Artist uses skin inflammation as a symbolic representation of the emotional pain/envy his enemies are suffering
/wrapping all (rapinol) the hate, I lock it up in my rib cage
          1.       He wraps up all the hate and does not throw it away as you'd expect, he brings his enemies even closer to his heart, with love (a powerful drug) where they will find healing
          2.       Rapinol is an anti-inflammatory drug, he gives his haters rapinol for their inflammation (as mentioned earlier)
          3.       The rib cage used here is used anatomically (proximal to the heart) and as the non-anatomical object (cage) in which things can be locked up
/Close to my heart , but my heart stays clean
Locking something behind your rib cage brings it close to your heart, and hate contaminates the heart but his heart in spite of this, remains clean
/boy no y3 five foot three
This line has becomes the artiste's signature since he released his debut EP 5foot3.
On that project, he makes the phrase "5foot3" not just his height, but a representation of all shortcomings and imperfections
DISCLAIMER: The Views, Comments, Opinions, Contributions and Statements made by Readers and Contributors on this platform do not necessarily represent the views or policy of Multimedia Group Limited.