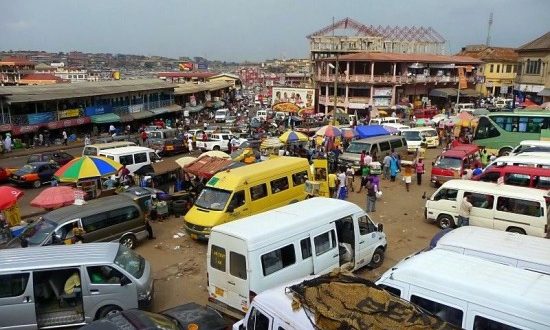 Transport operators have announced a 10 percent reduction in transport fares across the board effective Wednesday, May 17, 2023.
This was contained in a statement jointly signed by Mr. Godfred Abulbire, General Secretary of Ghana Private Road Transport Union (GPRTU) and Mr Emmanuel Ohene Yeboah, General Secretary of Ghana Road Transport Coordinating Council (GRTCC).
The operators said the decision is in line with "Administrative Arrangement on Public Transport Fares, to accommodate for reductions in prices of petroleum products observed over the period."
The new fares will affect shared taxis, intra-city (trotro), intercity (long distance buses) and haulage vehicles.
The statement further advised commercial transport operators to comply with the new fares and post same at their loading terminals.
"We further request all operators, commuters and the general public to kindly cooperate for the successful implementation of the new fares."
Fuel prices shot up in November last year, with diesel selling at more than Gh¢23 per litre while petrol sold almost Gh¢18 per litre.
The prices have now dropped significantly with both diesel and petrol selling at Gh¢12.64 per litre.
This is due to the fall in crude oil prices and refined products on the international market.
Prices are expected to fall further from today, Tuesday, May 16, 2023.