Africa is an expansive continent boasting breathtaking destinations that offer great exploratory experiences. One of these amazing places is Ghana, situated along the Gulf of Guinea in West Africa. Ghana is renowned for its picturesque coastal scenery and vibrant populace. The country offers a plethora of attractions, each highlighting its unique culture and providing an unforgettable experience. Discover the best places to visit in Ghana and immerse yourself in its distinctive culture for an unforgettable experience.
12 Best Places To Visit In Ghana
Are you seeking exciting destinations to visit in Ghana? Look no further! We have compiled a list of must-visit attractions to help you discover the country's rich culture and history. Take a peek below:
• Accra
• Kakum National Park
• Mole National Park
• Kumasi
• Busua Beach
• St. George's Castle
• Nzulezu Ghana
• Lake Volta
• Kokrobite Beach
• Paga Crocodile Pond
• Labadi Beach
• Lake Bosumtwe
1. Accra
Accra, the capital of Ghana, is a vibrant, modern city and one of the most happening places in the country. With a population of two million, you'll be sure to experience the lively nature of this bustling metropolis. Accra boasts bustling markets and colonial-era heritage buildings, such as those found in Jamestown, which are worth exploring. While in Accra, a visit to Makola Market and the National Museum is a must, both of which are essential to the city's art and culture. Additionally, there are numerous beaches to explore, including Labadi and Coco Beach. In summary, there are plenty of places to visit in Accra, Ghana.
2. Kakum National Park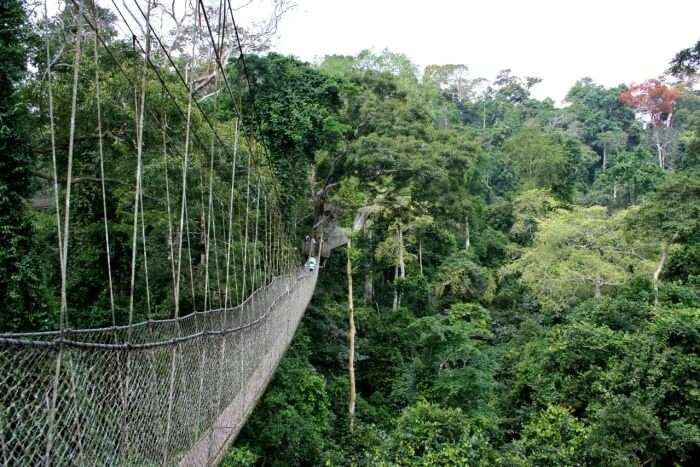 Ghana is a biodiverse place which has some unique species of plants and animals and certainly one of the most beautiful regions in Ghana. Kakum national park is a place that one needs to go for visiting the rainforests of Ghana. It is stretched over an extensive part of southern Ghana. One can see buffalos, meerkats, civets, elephants and several species of birds when they are at this place. The Canopy Walkway is a key part of the national park and pulls a lot of tourists. People should definitely take guided tours to have a complete idea of the place.
3. Mole National Park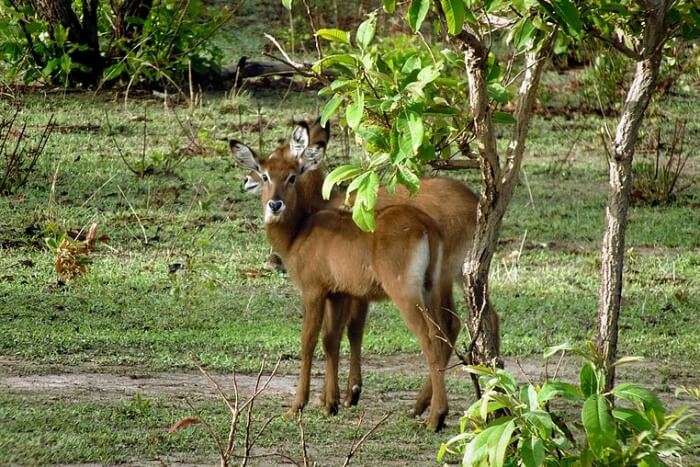 Located in the northwest part of Ghana, Mole National Park is the largest wildlife park in Ghana and another must-visit attraction on our list. Visitors can spot a variety of animals, including roan antelopes, buffalos, elephants, hyenas, leopards, and occasionally lions. For bird enthusiasts, the park is home to over 250 species of birds, making it an ideal destination for birdwatching. We recommend visiting during the dry season, which runs from January to March, to witness most of the animals as they congregate around the water sources. Overall, Mole National Park is one of the top places to visit in Ghana.
4. Kumasi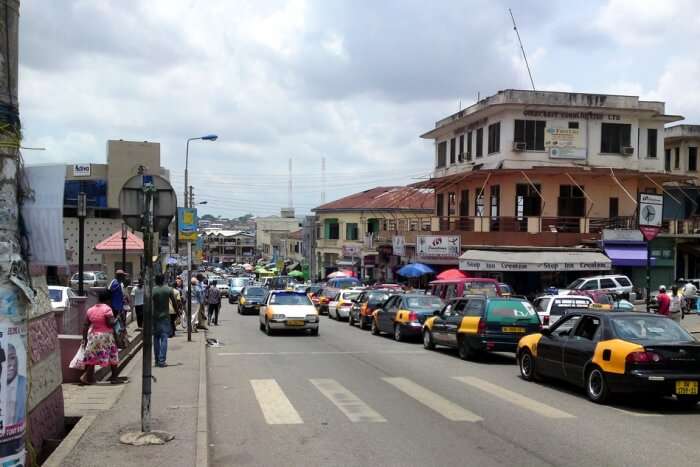 Kumasi, once the capital of Ghana during the Ashanti kingdom, is now the country's second-largest city. Known for its vibrant markets and bustling atmosphere, Kumasi is a treat for tourists. The city is renowned for its gold jewelry, kente cloth, and wooden stools, making it a haven for shoppers with a passion for crafts. For those interested in the history of the Ashanti Kingdom, the Manhiya Palace Museum is a must-see attraction. Overall, Kumasi is a fascinating place to visit, with its rich cultural heritage and vibrant markets.