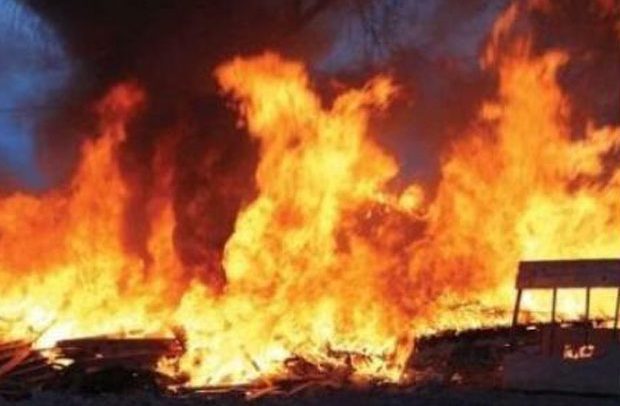 A fire incident, suspected to have originated around noon today, has resulted in the destruction of several stores located at Circle, behind VVIP Station.
The fire rapidly spread towards tip-toe lane. The exact cause of the outbreak remains unknown, and the identities of any casualties are yet to be determined.
Eyewitnesses have reported that the local Fire Service has been notified about the disaster, but as of 2:05 pm, they had not yet arrived at the scene.

A Twitter user shared a video showing the burning shops and captioned it with the statement, "According to residents, they have informed the Ghana Fire Service, but as of 2:05 PM, they are still to arrive."
According to the Ghana National Fire Service (GNFS), there were 2,177 recorded fire incidents in Ghana between January and March 2023. This number indicates a decrease compared to the 2,403 fires reported during the first quarter of 2022.
During an interview with the Ghana News Agency (GNA) in Accra, Julius A. Kuunuor, the Chief Fire Officer (CFO) of the Ghana National Fire Service, revealed these statistics.
Below are some video:
BREAKING: Fire guts shops at Circle pic.twitter.com/3FwKpcrP3r

— Yaw Ampofo Jr (@Yaw_Ampofo_) May 21, 2023