The Management of UPSA Hostels has warned all resident students to desist from using video game consoles in the school's hostel.
It comes after management got information that some resident students brought the prohibited devices to the Hostel some weeks ago.
Below is the full statement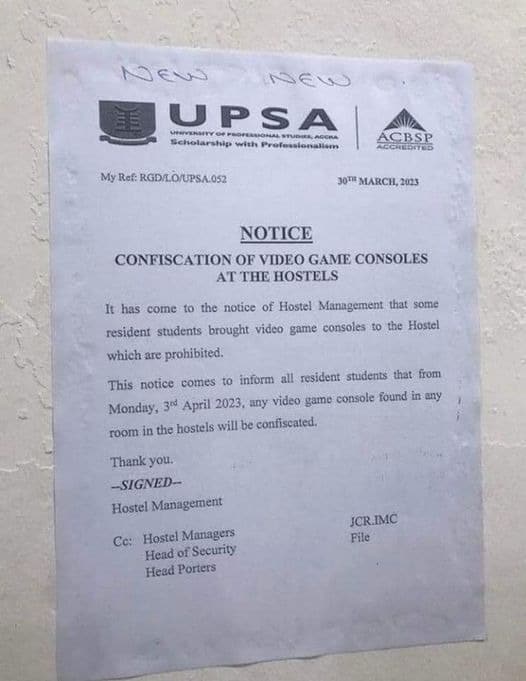 baseline;">The memo has been circulated widely on social media which has stirred varied reactions from internet users, many of whom have kicked against the school's decision.
Some have argued that even though the students are old enough to manage their affairs, they are treated like naive children in high schools who need supervision.