A young Ghanaian couple has taken over social media trends after sharing a semi-nude video of themselves on TikTok.
The video that went rife on social media yesterday captures the husband and his wife happily dancing semi-nude inside their living room.
In the video, the happy couple can be seen dancing their hearts out as if they had won the lottery.
While dancing, the husband was also smoking weed and puffing the smoke out like a professional.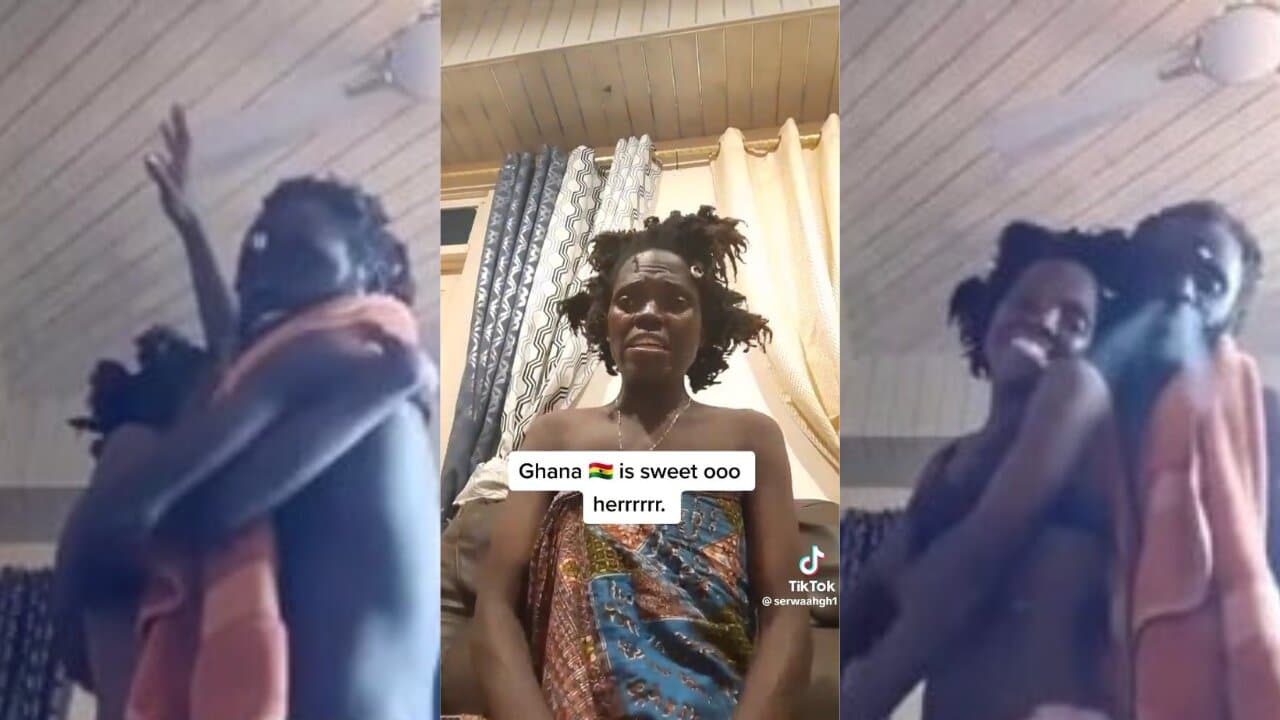 According to the woman in another video that has also gone viral on social media, they shared the explicit content just to build their TikTok account.
Meanwhile, commentary surrounding the now-viral video alleges that the husband is a former pastor.
According to reports, the couple lost touch with reality and sanity after they lost their two children.
They have now settled on drinking, smoking and Idol worshipping to console themselves for the tragic death of their two adorable kids.
As seen in the fast-circulating clip, the couple looks visibly unwell and appears to be suffering from a mental-related disease.
Some have also alleged that they used their children as a sacrifice to the gods they are now worshipping because they have turned into pagans.
Below are the before pictures of the alleged mentally challenged couple.